An extremely powerful Hurricane Laura ripped apart portions of Louisiana and far-eastern Texas, killing at least four people and tearing off roofs while knocking out power for hundreds of thousands after first roaring ashore as a Category 4 storm.
Laura, downgraded to a tropical storm, was centered near the Louisiana-Arkanas state line with sustained winds of 105 km/h as of 1 p.m. CT Thursday. But it made landfall around 1 a.m. with sustained winds of 240 kmh, devastating southern Louisiana communities for miles.
Louisiana's Lake Charles, littered with storm damage from Laura, also is dealing with what the governor said was a chemical fire at a plant in the area, with large plumes of smoke rising in the sky late Thursday morning.
Police and fire personnel were at a BioLab facility, the Environmental Protection Agency said. Plant managers were trying to contain a chlorine leak, according to state police. Details about what started the fire weren't available.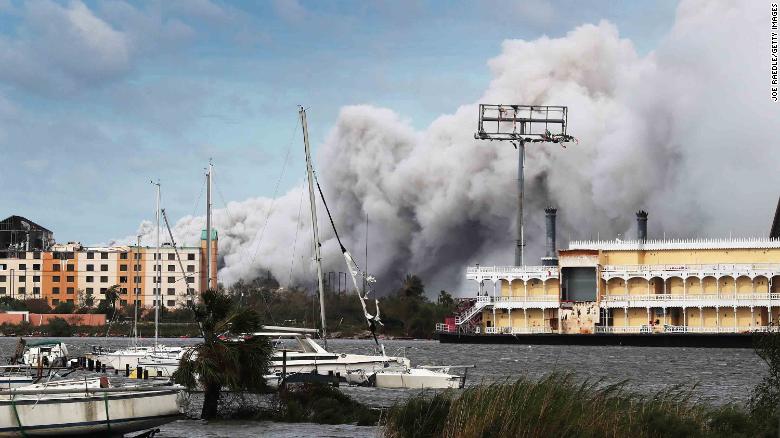 Communities including Lake Charles, some 35 miles from the coast, are littered with debris from widespread wind destruction. Across the city, roofs and walls are damaged, trees are snapped, twisted and broken; steel poles and lampposts are bent; street signs are torn from the ground.
Wind gusts of more than 195 km/h raked that area intermittently for an hour overnight, CNN meteorologists say. "It is clear that we didn't suffer the absolute catastrophic damage that we thought that was likely … but we have sustained a tremendous amount of damage," Gov. John Bel Edwards said Thursday afternoon.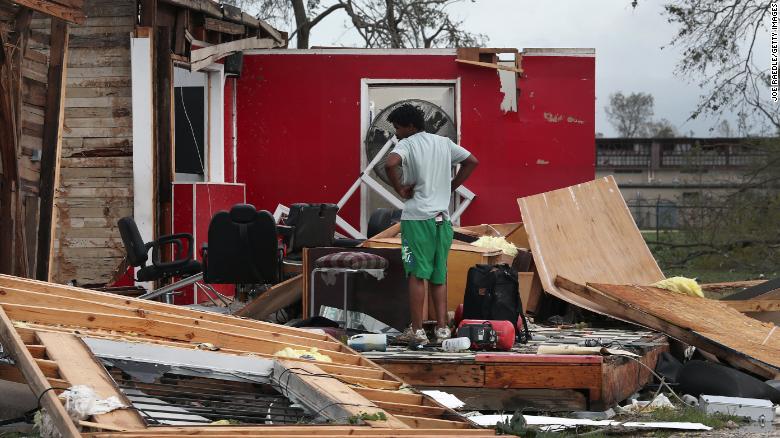 James Sonya surveys what is left of his uncle's barber shop Thursday in Lake Charles, Louisiana.More than 1,500 search and rescue personnel, plus 400 boats and high-water vehicles were headed to the worst-hit places, Edwards said earlier.
In East Texas, rescue teams were out in the Beaumont, Port Arthur and Orange areas, Gov. Greg Abbott said, noting major evacuations "no doubt saved lives." Farther north, tornadoes were still a threat.
At least four people died in Louisiana as a result of the storm, Edwards said. Three of them, authorities said, died after trees fell onto homes: a 14-year-old girl in Vernon Parish; a man in Jackson Parish; and a 60-year-old man in Acadia Parish, authorities have said.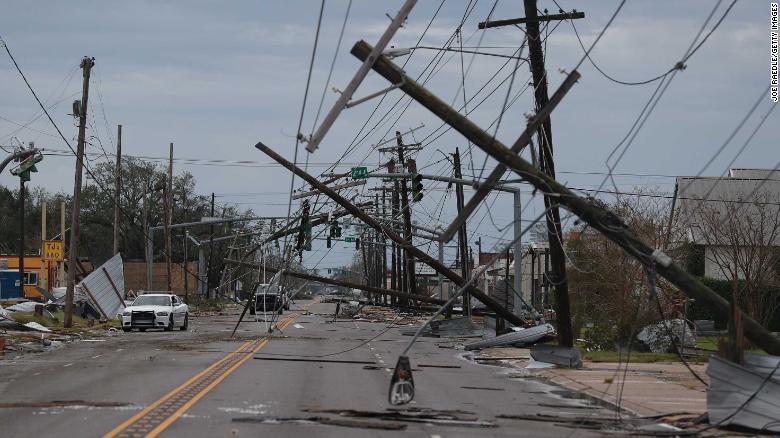 Photo above: A Lake Charles street is strewn with debris and downed power lines Thursday after Laura passed through.
In Lake Charles, Paul Heard left his house just as the storm was pulling part of the roof off around 1 a.m., he said.He took shelter in his car. As he watched from 25 feet away, he "could see my roof was heaving up and down several inches." "There's a lot of damage. People are going to need a lot of help around here," Heard told CNN.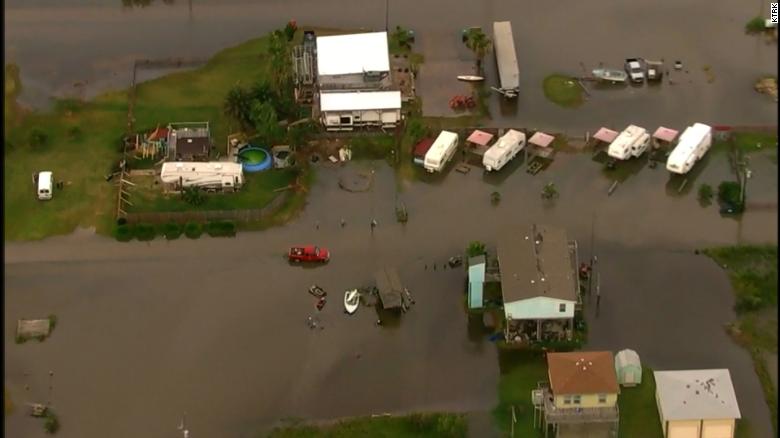 Photo above: Flooding inundates the Crystal Beach and Galveston areas in Texas, video from KRTK shows.
Laura tied with a hurricane from more than 160 years ago for the strongest storm to hit Louisiana. The 1856 hurricane also had winds of 240 km/h when it made landfall, CNN meteorologist Brandon Miller said.
Hurricane Katrina in 2005, although it was a Category 5 while it was over the Gulf of Mexico, was downgraded to a Category 3 by the time it made landfall.
Nearly 800,000 customers in Texas and Louisiana were without power Thursday afternoon, according to PowerOutages.us.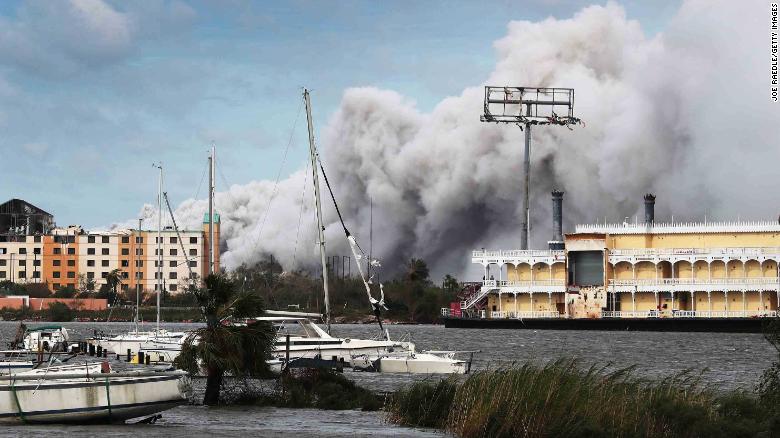 Hurricane Laura moved very fast through the area – this reduced the amount of 'catastrophic' damage that was possible had the storm lingered longer at this power.
CNN has much more coverage on Hurricane Laura, click here:
WeatherWatch.co.nz (a CNN affiliate)